Today's market is filled with a significant amount of debate over multi-vendor eCommerce markets. On the one hand, a multi-vendor eCommerce marketplace or platform allows multiple sellers to showcase and sell their products and services. Conversely, an eCommerce website allows a single buyer and seller to connect on a common platform.
How is a Multi-Vendor Marketplace different from a regular eCommerce website?
Retail Insight Network reported that Amazon's net sales in fiscal year 2021 grew by 22% to $469.8 bn compared with $386.1 bn in 2020, despite global supply chain disruptions due to the COVID-19 pandemic. A NASDAQ article reports how Etsy reported growth in revenue, with earnings before interest and taxation improving by 17.1% points to 27% over one year. Amazon and Etsy are examples of multi-vendor eCommerce marketplaces. Here is a quick snapshot of the differences between the two:
| | |
| --- | --- |
| Single-Vendor eCommerce Website | Multi-Vendor eCommerce Website |
| Facilitates transactions between a single seller and a single buyer. | It may have multiple sellers and buyers conducting transactions at the same time. |
| Showcases products and cases of the vendor whose eCommerce website it services. | Connects sellers of different categories of products and services. |
| The payment process is simpler since transactions take place between the buyer and seller. | Need to validate vendors and ensure compliance regarding payment methods, gateways, etc. |
| Inventory and merchandise listings will be simpler for visitors and online customers since a single vendor sells the products and services. | Visitors and online customers choose from multiple sellers and categories for similar products and services. |
Benefits of Switching to a Multi-Vendor Marketplace
One of the benefits of switching to a multi-vendor marketplace is the addition of value and instant access to better sales for the business involved.
Tips for Building a Multi-Vendor Marketplace
Building a multi-vendor marketplace requires that businesses ensure they achieve certain capabilities. Some of these include the following: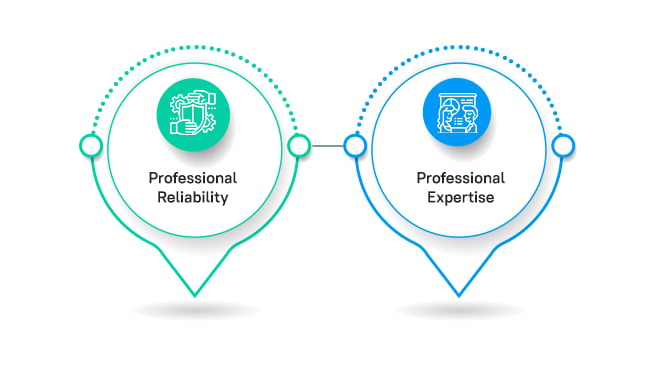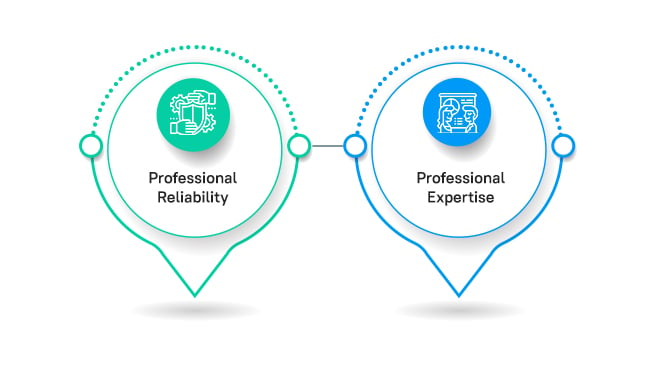 #1. Ensuring Exceptional User Experience
Multi-vendor marketplaces need user interfaces that provide users with an exceptional experience. This involves several elements, including website navigation, product and service listings, payment gateway experience, checkout experience, etc. Thus, robust eCommerce platform support is critical.
#2. Strong Payment Process
All eCommerce businesses and vendors must comply with financial regulations and validate all payment processes and options. Functionalities such as automated calculators may be necessary if the business is looking to scale quickly. A strong and reliable payment process is also critical to building and maintaining customer interest, loyalty, and business sustainability.
#3. Strong Shipping and Logistics Support
High shipping and delivery standards are essential for any marketplace. Integrated management for shipping and delivery may be necessary to ensure sustainability. This has to be synchronized with strong vendor management, including contracts and agreements, to ensure all systems are functioning properly.
#4. A Robust Customer Support System
A strong customer support system is critical regardless of whether the business is a multi-vendor marketplace or a single-vendor eCommerce website. A strong customer support system also helps ensure business sustainability.
Choosing the Right Infrastructure: Professional Assistance is Critical
The role of a relevant and robust eCommerce platform cannot be overlooked when a business is considering a switch to a multi-vendor marketplace. Also, while businesses may download how-to guides on deploying eCommerce platforms and launching a multi-vendor marketplace business, there are several aspects of eCommerce platforms that only professionals can deliver. Here are some things to consider when choosing the right eCommerce platform for your multi-vendor marketplace:
#1. A High Degree of Adaptability
No two businesses are identical. The eCommerce structure and strategies that work for a certain business may not work for another. Businesses need to choose a platform that provides features that support the business and, more importantly, that can align with their operational and growth goals.
#2. Ensure Scaling
The eCommerce platform you choose for your multi-vendor business should be adaptable and able to accommodate growth. This should happen without sacrificing existing deliverables and responsibilities.
#3. Ease of Deployment
Businesses should not spend time on the technical aspects of eCommerce platform deployment and execution. Professional assistance and expertise can help you choose the right eCommerce platform for your business based on needs, customer deliverables, costs, and expenses, etc.
#4. Optimizing Costs, Efforts, etc.
Professional assistance allows for optimal utilization of resources across the business. This translates to:
A more relevant and practical eCommerce platform, especially for a multi-vendor marketplace.
Reliable and robust technical assistance, whether it is for needs assessment, choosing the right platform, the actual deployment process, or post-deployment tech support.
The costs for troubleshooting may sometimes include a threat to business sustainability. Businesses that pursue a DIY approach to switching to multi-vendor marketplaces could negatively impact their existing customers and deliverables.
Choosing the Right Partner for Assistance when Switching to a Multi-Vendor Marketplace
The right partner for a business looking to switch to a multi-vendor marketplace would depend on the business's actual needs:
Ability to review existing business needs, carry out an assessment, and advise on the right eCommerce platform, plugins, applications, and the level of sophistication required.
Level of expertise and client profile they currently manage, and whether it matches your business needs.
Cost optimization offered, in terms of assessment, deployment of tech solutions, as well as levels of tech support offered once the system is up and running.
Understanding markets, audience behaviors, and expectations can be a major insightful addition to the vendor.
Next Steps
---