One of the most important decisions for any business leader involves choosing the right eCommerce platform for an online store. This is because the platform will showcase the eCommerce store to the visitor. Whether it is about exhibiting relevant products and services in an eye-catching and attractive way or communicating about the unique features of different deliverables, the eCommerce platform helps lend a unique personality and an unforgettable association to the visitor. Eventually, this can help convert them into returning customers and loyal patrons.
What to Look for in an eCommerce Platform?
Aside from engaging and attractive web interfaces, an eCommerce platform empowers businesses to stay accessible to customers. This includes store locations, easy product or service delivery, and easy payment options.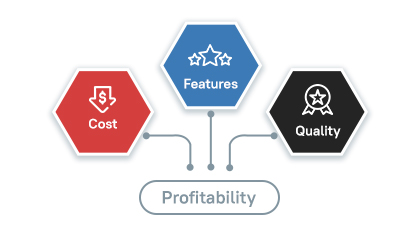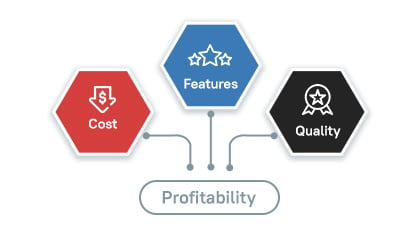 The relevant eCommerce solutions will need to consider engagement requirements across physical locations. This includes international stores and shopping preferences. On the other hand, entrepreneurs and startup businesses will look at engagement with niche customers. Additionally, eCommerce platforms must help startups scale up as they move up the growth curve. A strong eCommerce platform will ideally include the following:
Attractive and eye-catching templates
Easy navigation
Convenient payment options
Ability to scale and grow per business needs
Here are some elements of different eCommerce platforms that you can compare easily. Take a look below:
BigCommerce
An open SaaS platform that enables easier customization
Works well for online businesses
Existing sellers are supported through integrations applicable to inventory, product listings, etc.
Features include options such as online and offline payment synchronization, abandoned cart recovery, and others, where emails may be sent to customers along with discount offers
Offers flexible international shipping and payments in foreign currencies
WooCommerce
As a free WordPress plugin, the WooCommerce plugin allows businesses to convert a WordPress site into a functional store
Allows integration options that provide users with the functionality of a shopping cart
Enables multi-channel sellers to integrate through API
Allows businesses to open and operate an online store even on a restricted budget
Costs include domain name, developer costs, plugins, WooCommerce storefront themes, hosting, etc.
It can prove challenging to use for those who are not tech-savvy. Installation can be challenging for businesses that do not want to get involved in coding for the site
Shopify
Easy to use for beginners. Individuals can design their online stores without much knowledge of technology.
Works well for larger businesses
Limited variants. It may prove costly when it comes to layouts
Features include abandoned cart recovery
It can quickly become expensive, given higher transaction fees and the costs associated with payment gateways
Fewer built-in features. Hence, users may need to rely on apps.
Magento
Mobile-friendly configuration
Provides options such as Magento Open Source and Magento Commerce
Provides multiple payment options to businesses
It can prove to be challenging for those without much technical knowledge.
Provides a wide range of features, including synchronizing inventory, order information, etc.
Offers integration with global shipping carriers, such as FedEx, UPS, and DHL, to name a few.
OpenCart
Requires knowledge of PHP and MySQL to launch and customize store
Allows users to either make payment as a guest or register first, per their choice
Can be migrated to other platforms with the help of extensions
Users can create and run multiple stores from a single interface
These stores can have different names, products, etc.
Does not include many templates
Pre-configured shipping methods may not work out for everyone
Why Your Business Needs Professional Assistance
Even tech-savvy businesses can sometimes find it overwhelming to ensure timely client deliverables while taking care of essential business needs and growth goals. Here are some ways in which professional assistance can help:
Multiple platforms are available in the market. But businesses need to know which platform is the right one for them. Determining this can be time-consuming. Hence, professional assistance can help businesses make the correct decision.
On the other hand, professional assistance with store-building can help reduce time, effort, and stress while empowering businesses to focus on client needs and different ways of meeting them.
Professional assistance can provide businesses with expertise that helps them choose the right platform.
Expertise can help guide business leaders through the needs assessment process and help them choose the best eCommerce platform that can be deployed for their business.
Technical support levels for most platforms may be different in terms of accessibility and actual technical assistance. Thus, professional assistance can help businesses manage downtime better.
Next Steps