Reports say hacking is one of the most commonly used tactics for targeting businesses and individuals with a digital presence. Over the last five years, 2.2 million complaints have been reported to the FBI's Internet Crime Complaint Center, according to this report from FinancesOnline.
While it's not uncommon for eCommerce sites to be targeted by cybercriminals, there are steps businesses can take to protect themselves and their customers from harm.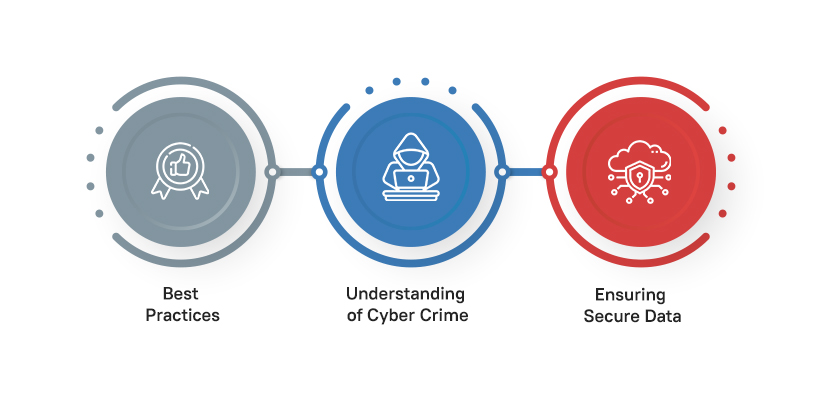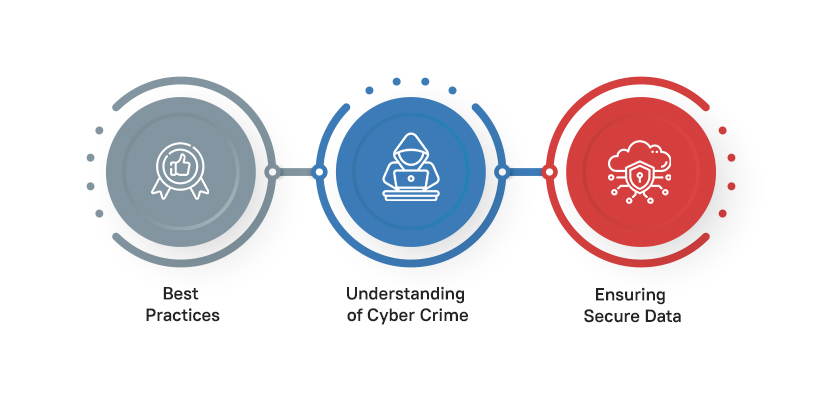 Regular Website Scans
A business website is an extension of the brand, and a hacking incident can damage brand reputation and impact customers negatively. Regularly checking every main landing page of an eCommerce website can help business track vulnerabilities and security gaps. It can also help detect potential security issues before they snowball into bigger problems.
Action item: Businesses need to invest in upgrading security patches and scanning Software to ensure they are clued into the latest security tools in the industry.
Using SSL Certification
SSL certificates help uphold trust when visitors navigate any eCommerce website. This certification indicates encryption of the connection to the server, which makes it harder for anyone to intercept and steal data.
Visitors or browsers shopping online look for the padlock icon or "https" in your browser's address bar. The presence of one indicates they are browsing an encrypted connection.
Action item: Businesses can hire professionals to ensure they gain the best certification.
Installing and Using Firewalls
A firewall is a security software that restricts data flow from a computer or network. It can be hardware or software-based and implemented at the network, host, and application levels.
A firewall prevents unauthorized users from accessing the business website by blocking the IP addresses. It also prevents hackers from gaining access to servers through any ports not typically opened for them by the eCommerce developer.
Action item: Review and ensure firewalls are up and running when the eCommerce website opens.
Hiring Professionals to help with eCommerce Website Security
Entrusting professionals to help ensure eCommerce website security can help in multiple ways:
Keep Your Software up-to-date
Keep your Software up-to-date, especially when it comes to upgrading security patches, etc.
Use the latest versions of software, operating systems, and browsers for your eCommerce site's security
Use Strong Passwords and User Accounts
Use a password manager to help you manage your passwords
Use a strong password that is at least 12 characters long and includes letters, numbers, and special characters
Don't use dictionary words, phrases, or names of people you know in your passwords
Try to avoid reusing any passwords you already use for other accounts.
Employ Traffic Filters and Monitoring Tools
Employ traffic filters and monitoring tools.
Use a traffic filter to block malicious traffic.
Employ monitoring tools that alert you when suspicious activity occurs on your eCommerce site. This will help you prevent attacks and ensure that all transactions are legitimate.
Block malicious traffic with firewalls, antivirus software, and password managers
DDoS protection and Mitigation Service
Distributed Denial of Service, or DDoS drives traffic volumes to such an extent that the eCommerce website actually slows down and is inaccessible to customers and visitors attempting to navigate the site. These attacks are designed to force networks go offline.
DDoS mitigation services are often based on network management. This is one of the reasons that professional assistance can work better for businesses, both in the case of an on-premise system or a cloud-based system.
Utilizing a Fraud Management Service
Fraud management also belongs to the category of ongoing maintenance and in the case of eCommerce systems, can take on several layers. Visitors to a website need fraud safety for themselves and the information that they enter into the website. Other places eCommerce businesses need to arrange for fraud protection is payment checkout. Payment checkout is where visitors put in their financial data details. Any fraud at this level also negatively impacts the business goodwill as customers associate the website with lack of trust, especially where it contains their critical data.
Keeping a Disaster Recovery Plan Ready
Disaster recovery plans are an essential ingredient for foreseeing possible threats and putting into place actions to mitigate these threats. These threats can be in any form, including in the form of natural disasters, or software glitches, or even unplanned downtime that results from hardware malfunction, etc.
One of the ways in which professional assistance can help disaster recovery is by taking back-ups for even the hosting site. Having professional hosting for your eCommerce business enables active backup to be taken, thus supporting disaster recovery plans.
Maintaining Firewall on the Server Side
Firewalls block unnecessary access and prevent elements that may prevent a website from functioning normally. A server-side firewall can prove to be useful in several ways:
Block access selectively, while still enabling authorized personnel to access it
Relatively easier to set up, especially when professional assistance is taken into consideration.
Minimize damage to the website, in the event of an attack on both, on-site computers as well as devices that are placed locally in a different geographic area.
Next Steps