Online shopping and online transactions are fast becoming mainstays in a landscape that is riddled with confusion and fear regarding personal safety. With social distancing norms continuing to evolve, businesses must adapt and prepare to meet dynamic requirements.
Here are three challenges your eCommerce business is likely to face and how best to address them.
Ensuring an effective launch
Though trends show more people are making purchases online, this still doesn't guarantee that your eCommerce sales will increase. There are several reasons customers hesitate in making online purchases, and one of them is financial constraints. This means your target audience is most likely as affected by the pandemic as you are. They may be facing job loss or salary reductions themselves.
An eCommerce launch involves studying your business structure, products, services or deliverables, and your target audience. This will allow you to develop a model that will work effectively for your business.
As with a traditional business, there isn't a one-model-works-for-all rule with eCommerce. Given the unique identity of each business, solutions need to be customized. Some initial considerations can be ensuring:
visitors find your website attractive enough to stay, browse, and shop.
your website does not present challenges in making payments or placing orders,
you have identified the entire order to delivery chain and also considered complaint, return, and refund strategies.
One of the challenges faced by businesses during eCommerce launches is ensuring balance between order, supply, and delivery. Your business will be negatively impacted if your audience is already ordering and shopping with you but you are unable to meet their requirements. Payment glitches must also be overcome and prevented or they will discourage visitors who are potential customers.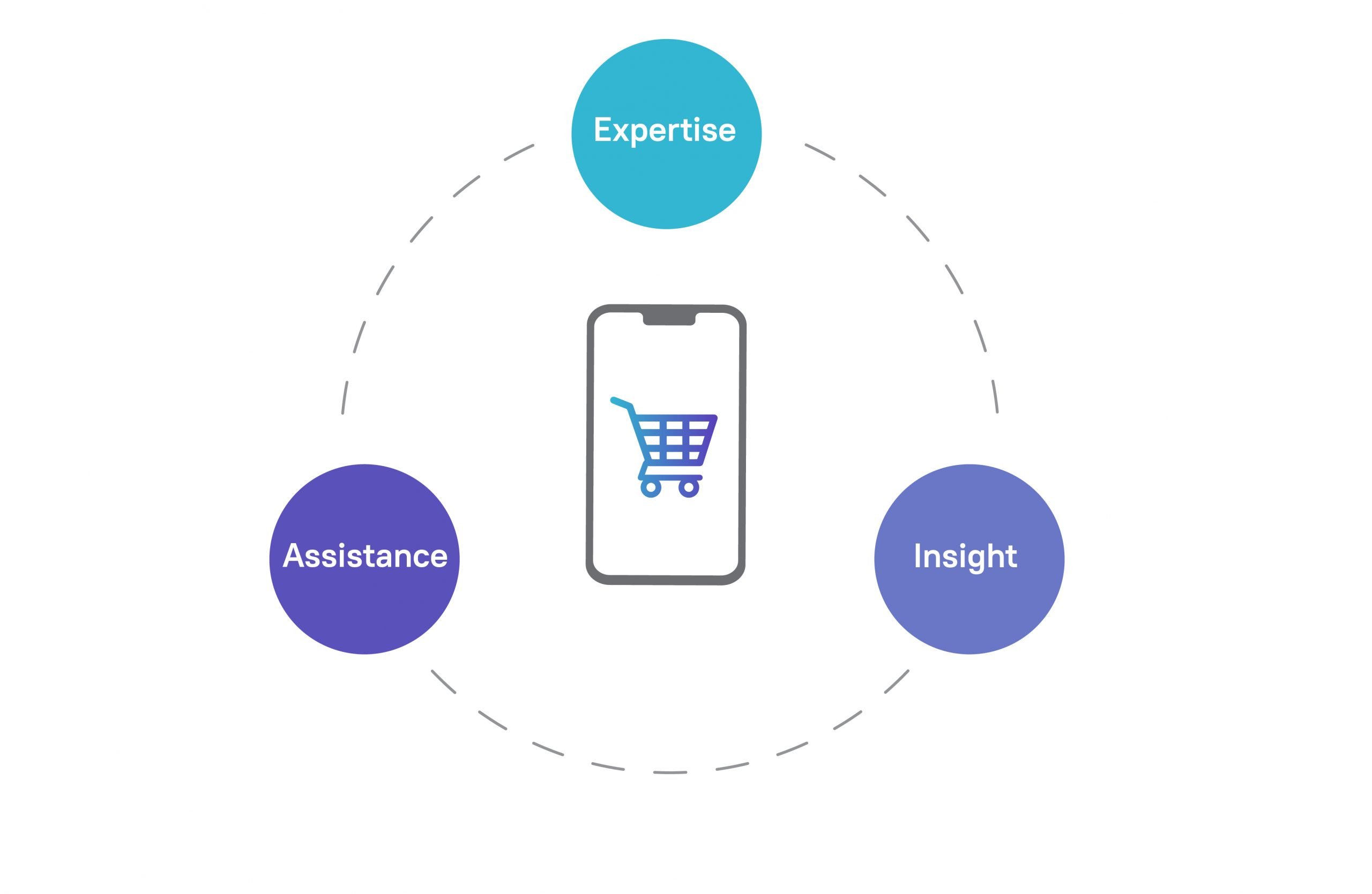 Providing contactless customer care
Customer care rules change when it comes to eCommerce. There are no physical stores or representatives and no guidance by a store owner. Customers will depend on product and service descriptions and listings to make purchases. Ensuring customer support is visibly listed on your website can be the first step in earning visitor trust and helping convert them to a customer.
One of the challenges faced by eCommerce businesses is establishing a strong connection with customers and ensuring customers feel connected with the business. Besides a responsive main eCommerce website, it helps to periodically test functionalities, such as customer care, to confirm they are working as required.
Meanwhile, eCommerce businesses need to ensure they are equipped with back-end arrangements to meet the enquiries and customer calls, as and when they occur.
Managing technical issues
Sound and reliable technology is one of the primary drivers for successful eCommerce websites. This includes multiple functionalities.
Website loading time, regardless of device used by customer
Periodic testing to make sure there are no broken links
Payment route is simple and secured; customers need to feel their data is secure with your website
A positive user experience, free of glitches and downtime
Making your eCommerce efforts count
While these are real challenges faced by eCommerce businesses, one of the best ways to handle the launch is by entrusting it to professional expertise. Apart from cost savings on the capital investment needed for in-house systems, professional eCommerce website development enables your business to benefit from expertise that is also backed by experience in eCommerce and knowledge of trends and best practices. They are also constantly updating themselves and are handling these challenges on a regular basis. As a result, when professionals address your requirements, you receive work that is proven and effective.
Partnering with professionals allows you to focus on your passion and business, without worrying about whether or not you are getting eCommerce essentials right. Even if you have a software business, external professional assistance allows you to focus on pursuing business-building and revenue generation, while your eCommerce concerns — including technical troubleshooting, upgrades, and updates — are skillfully addressed.
Next Steps