Business models have completely changed in the last several years.
COVID-19 influenced markets and customers to opt for eCommerce and accept digital payments. Online payments allow customers to complete contactless checkouts and feel the peace of mind of safety when making payments.
Likewise, eCommerce offers wholesalers and retailers the ability to connect with more customers and increase revenue.
In addition, entrepreneurs are more likely to accept digitalization to keep up with competition and demands. Many have moved their businesses online and started accepting online payments to avoid direct contact with customers.
These days, customers are also looking for vendors with online payment options so they can complete their shopping without hassle.
Benefits of online payments include: 
Safety and security – Promotes social distancing
Scan and pay options – Contactless payment
Faster transaction time – No need to exchange cash and change
Increased productivity – Generates invoices automatically
Digital payment adoption is one of the best ways to avoid physical contact. Contactless payment promotes the health and safety of the customer in pandemic times. Almost 82% of the small businesses have moved online to meet customer demand. This decision allowed them to continue earning profits. According to eMarketer, during 2020, retail eCommerce sales increased by 27.6% worldwide. A Statista report, indicates the use of digital payment methods increased across the world in 2020 (as shown in the table).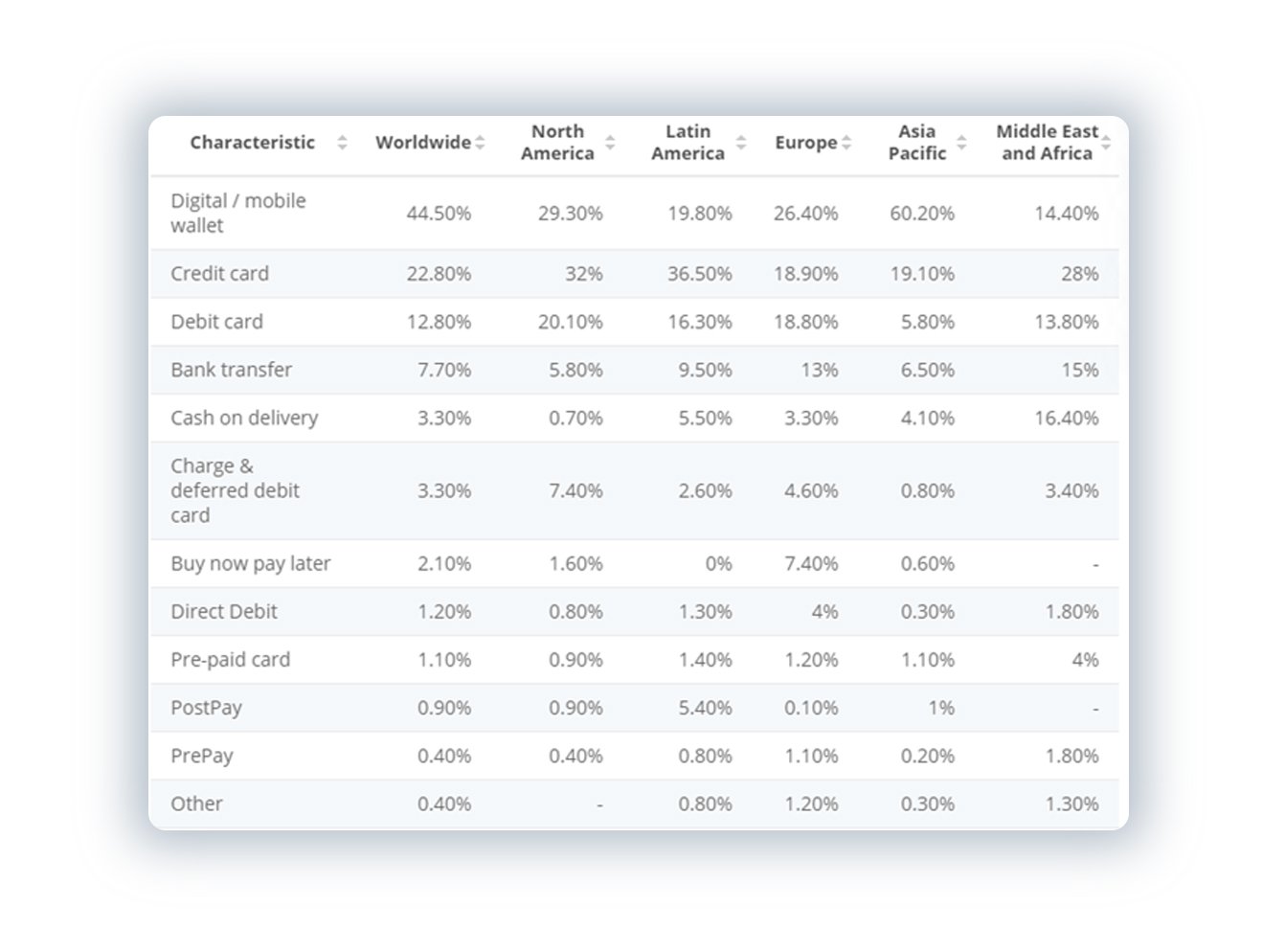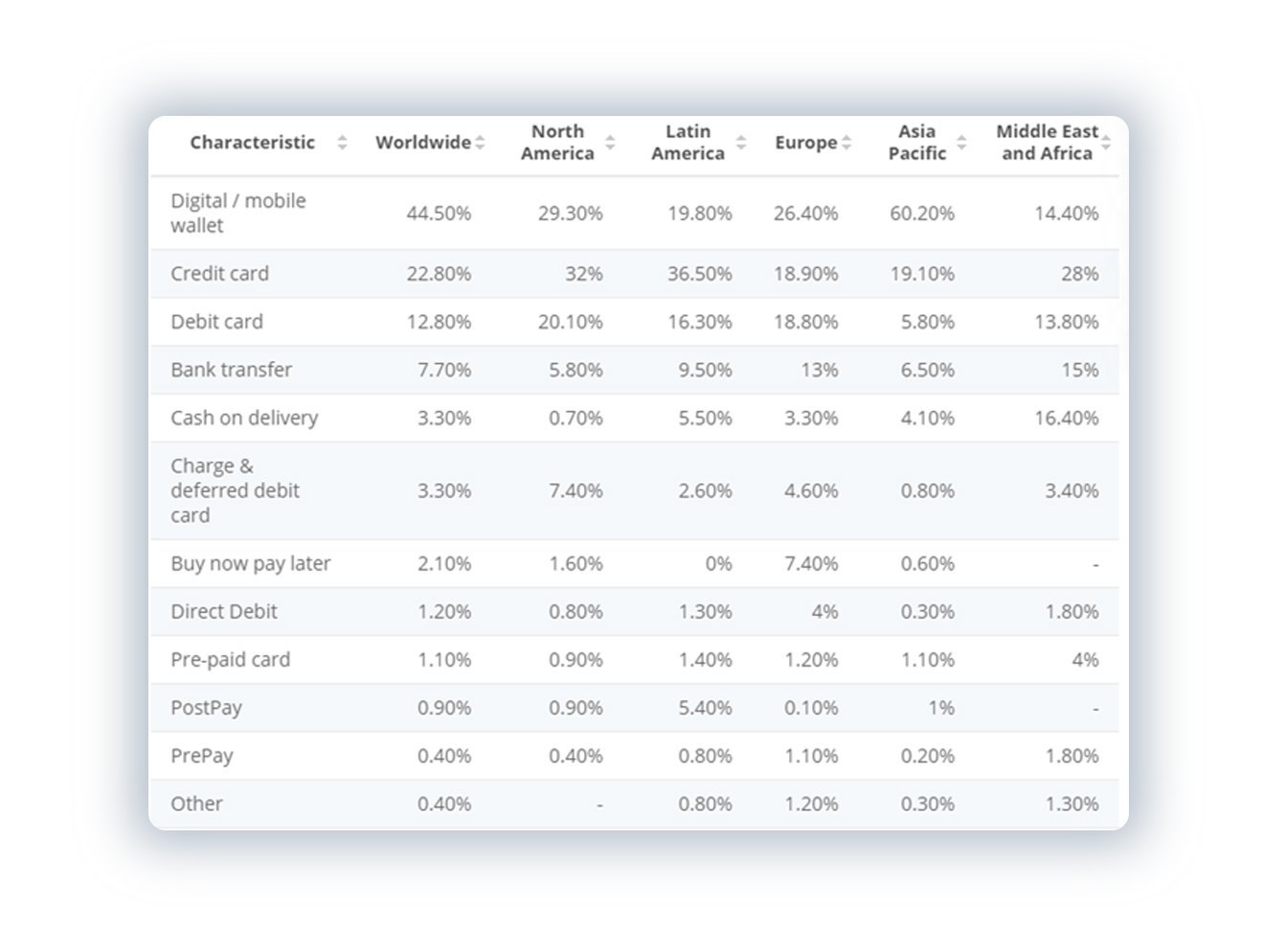 Why digital payment adoption?


Digitalization – Everyone with a smartphone has access to an online payment method.  Customers use their phones to pay more conveniently. 63% of the shopping is done online with instant payment.
Online presence – eCommerce is growing rapidly and more customers are shopping online to meet their day-to-day needs. In short, online businesses are dominating traditional businesses and, in some cases, acquiring them.
To stay competitive in the market, online businesses opt for new technologies to provide a better shopping experience. They add all types of payment methods on the eCommerce portal to satisfy customers.
Market reach – With the help of the internet, small businesses can connect with a larger audience and make new customers at ease. Whereas online payments make it easier for sellers to accept payment anytime, anywhere.
Customer preference – Online payments are contactless, secure, safe, fast, and convenient. It creates an opportunity for customers to checkout seamlessly.
Automation – When you accept payment online, you don't have to maintain physical devices or pay extra bank charges. In addition, invoices are generated automatically with accurate details so you can focus on other tasks. Automation also sends notifications to customers on recurring billing so that they don't miss their payments. It collects payment from customers on time and they can also set auto-payment on the billing cycle to enjoy nonstop services.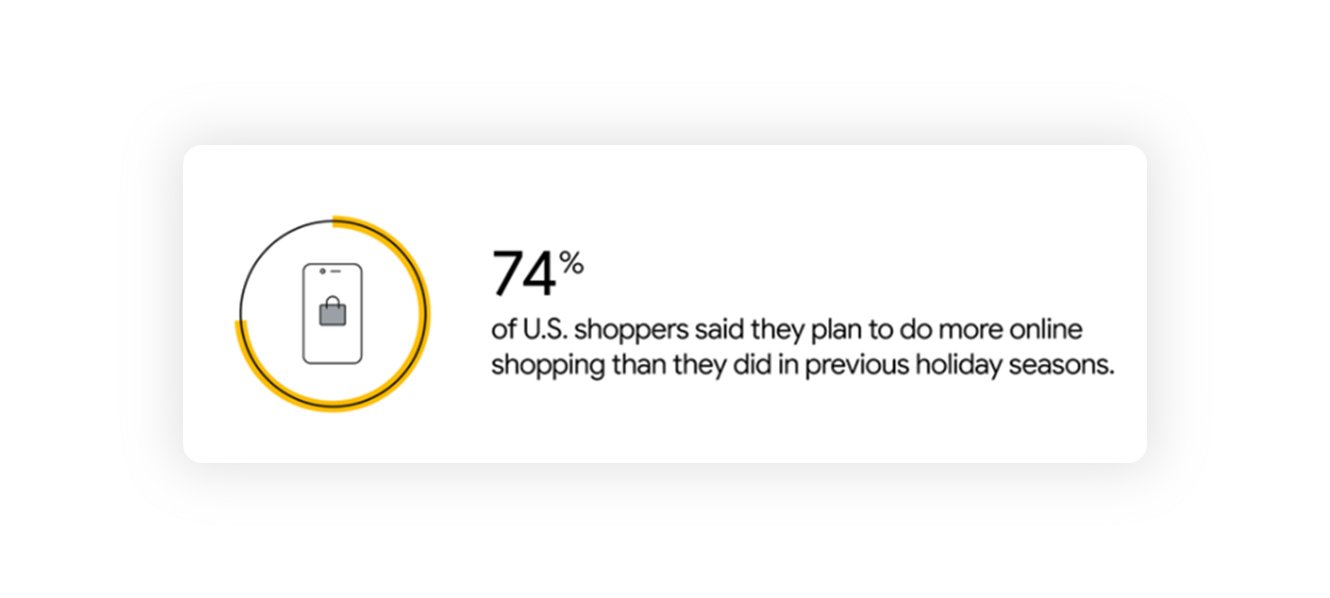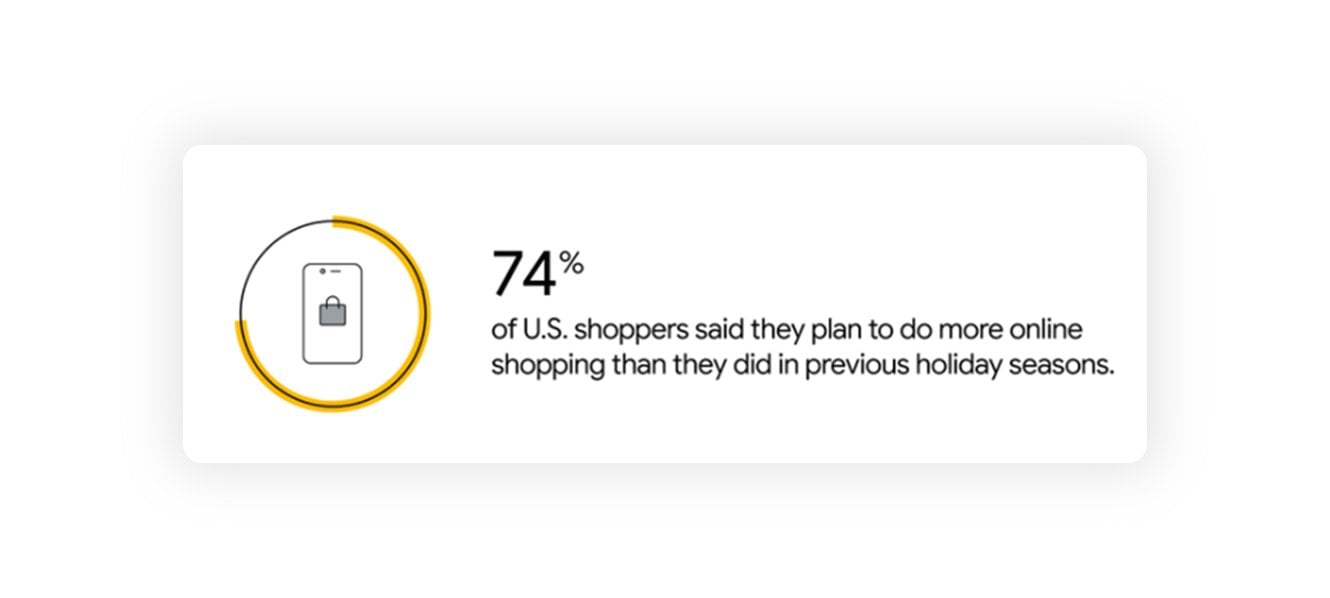 Do you want to continue making a profit in your local business without losing customers?
eCommerce leverages traditional business
| | |
| --- | --- |
| eCommerce Capabilities | Traditional Business |
| Access to more customers (no geographical boundaries) | Limited to area |
| Customers prefer to shop online | Loss of customers due to digitalization |
| Doorstep delivery, convenient and safe shopping experience | COVID-19 restrictions and lack of contactless payments |
| Access to more brands, products, and services | Limited options in buying |
| Number of payment methods | Cash payment and physical contact increase the risk of contracting COVID-19 |
| One time investment | Shop and equipment maintenance charges |
Leverage offline business with digitalization
Meet your customers online and offline. Show them you are ready to adapt to changing market requirements.
Create a custom payment gateway to save money.
Display digital payment options on your store.
Redirect customers online to promote social distancing.
Promise faster delivery in local areas.
Opt for digital marketing.
It is hard to move the business online when you don't have technical knowledge. Are you delaying because of this?
Try outsourcing eCommerce development services. Outsourcing automates your business process and gives you advanced solutions to compete in the modern market.
Be sure to partner with the best outsourcing firm for digital transformation.

A reputable outsourcing partner can provide all the digital transformation services necessary so you can focus on growing business.
Basic services required to start with eCommerce
Business analyst
eCommerce website development
eCommerce support and maintenance
Custom payment gateway development
Payment integration
Software integration
Content creation
Graphic designer
Digital marketing experts
Project Manager
When you define your requirements and share them with an outsourcing firm, they will analyze your business and offer you suitable solutions with cutting-edge technologies so you can compete with existing top eCommerce businesses.
Be ready for online deployment with outsourcing expertise. An outsourcing partner can launch your eCommerce store with ease, while keeping you informed at each stage of development. This allows you to stay updated and ahead of the competition. In addition, an outsourcing partner can be responsible for management, support, and maintenance. With a proper and timely plan for your project, you can track the progress without worrying about the details.
Conclusion
In a pandemic, it is mandatory to avoid physical contact. Digital payment adoption helps you to go contactless and it adds an extra feature to your business. It also attracts new customers and safeguards them from catching Covid-19. Online payment offers a seamless experience and provides multiple payment options to customers.
Next Steps