Replacing legacy systems is not the only option: it is dependent on business needs. COVID-19 has proved that businesses – those with even some digital readiness – have been able to employ effective remote communication and transactions, including work from home. This holds true for large businesses and enterprises as well. A global survey by TCS found that companies that had embraced digital transformation before the pandemic fared better and expected a faster rebound.
Small businesses, already dealing with the dual challenge of impacted financials and depleted resources, are looking at conserving existing capital. This desire is also tempered by the need to shift to a digital way of working with operations led by technology.
Efficiency, productivity, and profitability
Gartner predicts that through the end of 2020, for every dollar invested in digital business innovation, enterprises will need to invest at least three times that amount to modernize the legacy application portfolio. Given these costs, it is important that businesses analyze their business needs to ensure legacy replacement is indeed the best solution for them. Partnering with a provider of professional outsourcing solutions is a good place for small businesses to start. They can get an accurate and professional assessment of their business systems, operations, and processes. This can be a functional starting point for decisions related to efficiency, productivity, and profitability of the existing system. Here are some benefits to consider when making the decision to replace legacy systems: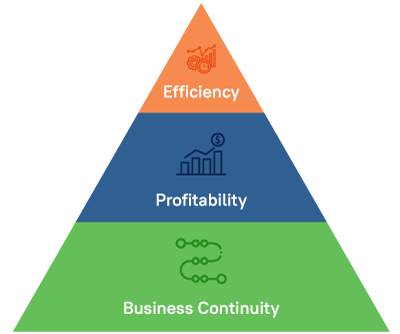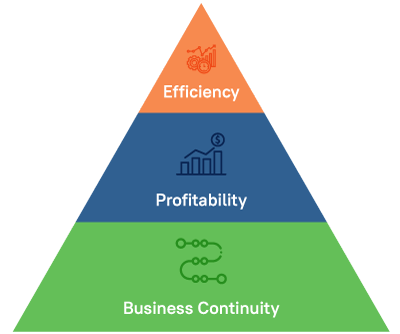 Reduce costs: Given the pace of technology upgrades and changes, it is likely that continuing with a legacy system results in maintenance costs that outstrip any advantages. Reducing costs is one of the benefits of replacing the system, in this case.
Remove limitations: Software systems need to keep pace with changing client needs if the business wants to remain sustainable and empowered to grow. Replacing legacy systems can allow businesses to upgrade without affecting business continuity. Upgrades can also help businesses stay competitive through improved services and increased reliability even in the face of uncertainties associated with the pandemic.
Remove vulnerabilities: Legacy systems can be vulnerable to security violations, including data breaches. Replacement strengthens the security system, ensures safekeeping of the business data, and puts into place effective safeguards from vulnerabilities.
Providing better solutions: Whether integrating mobile applications to facilitate contactless transactions, or moving to systems that will improve communication with clients through better user interfaces, replacing legacy systems can help businesses provide better and current solutions. Replacement can also circumvent the risks of falling behind contemporary IT trends while ensuring access to troubleshooting and repair options.
What's Next?
Regardless of the costs involved, replacing your legacy system should be done professionally to ensure efficacy and to harness the real benefits of the decision. Professional outsourcing help, especially expertise in cloud management services, can empower businesses with better system deployment planning. Professional outsourcing providers have proven systems in place, especially trained expertise and experience, resources to set-up and maintain the systems, and back-up processes where needed. Teaming up with professionals can also cover the gaps when conducting a replacement, thus maintaining business continuity.