This year, US eCommerce growth has jumped to more than 30%, with online sales already reaching the levels that were expected in 2022. US eCommerce sales will reach $794.50 billion this year, indicating a much higher growth rate than the predicted 18%. This is led by consumers continuing to opt for online shopping amid the pandemic, according to a report in eMarketer, an online repository of digital news.
With eCommerce picking up momentum and digital adoption accelerating, small businesses and startups — including IT firms — need to be vigilant about cyber risks. As the need for contactless communication and payment methods continue, it makes sense for startups and small sized businesses to implement security options that can safeguard their own data and data belonging to customers. A SmallBizTrends article reports that almost a third, or 28% of data breaches in the year 2020 involved small businesses.
The good news is that many security vulnerabilities can be identified, outlined, and neutralized by those who understand the concept well and possess hands-on eCommerce technology experience. Here's a quick overview of the risks associated with eCommerce websites and how to mitigate them:
●  Protecting personal data
Any information that can be traced back to an individual is considered personal data. This includes names, phone numbers, and email addresses. Identifiers such as IP addresses and device identifiers are also personal data which can be traced back to an individual. Data privacy regulations govern personal data. There are different laws that govern personal data collection in different sectors such as telecommunication, health, and financial services, among others.
Address it: Different legal rules governing personal data differ from one state to another. However, businesses are bound to report a breach of data. Penalties may include expensive and time-consuming lawsuits that can arrest the growth of an ambitious small business or startup. Ensure compliance with cookie policies; websites must inform visitors that they collect cookies or track any information that can be personally identifiable.
● Reducing credit card fraud with PCI DSS
Ensuring secure payment gateways for customers can actually contribute to preventing credit card fraud. Payment Card Industry (PCI) Data Security Standards (DSS) require specific compliance on control objectives, including protection of cardholder data, building and maintaining a secure network and systems, maintaining a vulnerability management program, and regular testing of networks.
Address it: If your website handles credit cards, PCI DSS is mandatory. It is also an industry standard that ensures all credit card related information collected online is stored, processed, and transmitted securely.
● Securing browsing with Secure Socket Layers (SSL), Transport Layer Security (TLS), HTTPS authentication
Website security can be compromised. Customer data can be intercepted and stolen by hackers. This can even happen when browsing, as the act of browsing involves transfer of data between the website server and the browser on the computer or mobile device.
Address it: Encryption allows secure communication without the fear of unauthorized interception. Encryption is also vital to ensure that even if information is obtained by hackers, it is unreadable. After obtaining the SSL certification for an eCommerce site, the business can move on to HTTPS authentication, which conveys to users that the website they are using is secure.
● Protecting your business by keeping Distributed Denial of Service (DDoS) attacks at bay
A DDoS attack is when a concerted flood of traffic is released through multiple devices. Often, the devices are hacked and running malicious programs designed to overwhelm targeted e-Commerce provider servers, including rival eCommerce websites. By itself, a DDoS attack cannot breach customers' log in data or data on the website. However, this type of attack can lead to an immediate slowing down of the site. Site loading time can go as high as 30 seconds, eventually causing it to stop responding altogether. This can severely affect eCommerce website sales if the attack occurs during a time of high volume of activity. It can lead to users abandoning the page altogether, affect customers who may be shopping at the time, and turn away new and potential customers.
Address it: Diligent monitoring of uptime can help accurately map if the website slows down. Other solutions include choosing a managed host and using firewalls to screen incoming traffic. Firewalls can work effectively to thwart the traffic generated by a DDoS attack, thus negating it before it can deploy on the targeted website. If the firewall cannot contain a sustained DDoS attack, it can help mitigate the large-scale damage a DDoS attack can cause.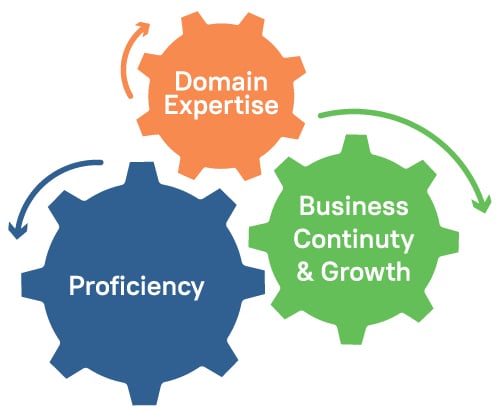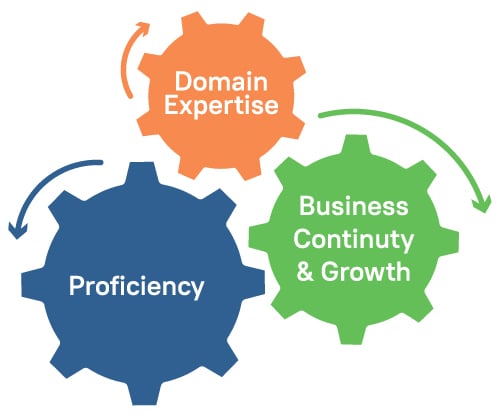 Choosing professional eCommerce development
Given the complexities and technical details in eCommerce development, professional assistance in building a website and creating a web presence can prove invaluable to long-term growth. Consider the infrastructure, the expertise, and the deep understanding needed to implement and maintain consistent and reliable security solutions. A professional can help businesses without associated expenses of time or the additional financial burden. Effective and professional eCommerce assistance can:
Support and ensure business continuity by implementing proven solutions.
Help your eCommerce business stay compliant with regulatory requirements.
Help nurture a customer base through high-quality, high-caliber experiences, consistently delivered.
Ensure customer safety across different parameters: browsing, navigating, sharing contact information, and storing and utilizing payment information.
At Analytix, we have worked closely with scores of small businesses, and startups over a period of more than a decade, streamlining operations, including providing professional e-Commerce solutions. Click here to read about how we helped one of our clients optimize online sales with the help of clean, user-friendly interfaces and improved back-end processes, including payment options. The solutions put forth by our professionals not just boosted online sales; it established the business firmly within domestic and international e-Commerce.
Next Steps