If you are considering business migration to the cloud, then why not opt for Microsoft Azure Cloud for your needs. According to an InfoWorld article from 2021, the number of organizations spending at least $12 million annually (31%) nearly doubled over that seen in the previous year, 2020 (16%). However, even as cloud initiatives scale up swiftly, accurate forecasting of cloud costs can prove to be challenging. The report mentions that organizations wasted 30 percent of their cloud spending in 2020 and 2021.
Azure cloud migration and relevance
As your business fortunes progress, you may be considering adding clients to an existing portfolio. Alternatively, you want to expand services to meet additional requirements minus the costs and expense involved and without the hassle of additional hiring and training.
Cloud adoption can help address multiple challenges for businesses, including better delivery of solutions. However, migrating business operations to the cloud can be a big decision, driven by multiple factors, including expansion plans, growth goals, and at times, crises. This can be marred by issues and challenges if done without adequate planning.
Microsoft Azure cloud is a proven cloud computing option, and migration to it can help businesses address data resilience, backup issues, security challenges, and more. The multiple benefits of cloud deployment for businesses include measurable convenience and cost savings. So that you can unlock these benefits, you must optimize deployment. The key, however, remains correct deployment.
One of the challenges businesses are likely to face with DIY cloud deployment is lack of adequate support, glitches in actual migration, and the need to troubleshoot, at times in the middle of a migration process.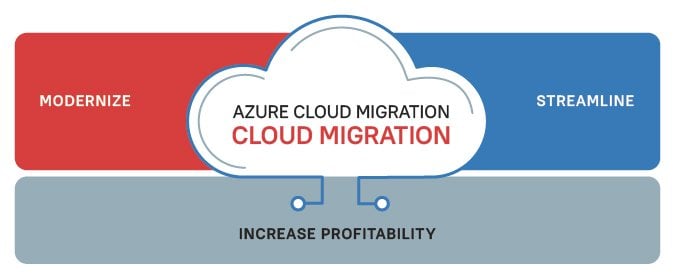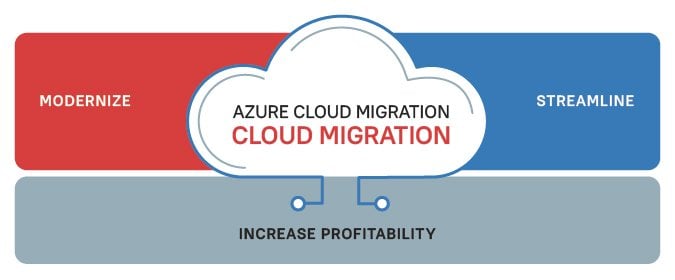 Here are some considerations to ensure successful migration and modernizing with the cloud, including Microsoft Azure:
#1. Define and identify business needs
Does the business need automation? Do in-house resources require speedier solutions? Will the business add to its customer base shortly? Questions like these will help the business identify requirements while also helping shape the migration plan and choose the relevant capabilities.
#2. Outlining cloud capabilities as per needs
Cloud capabilities can be outlined and worked into the business modernization plan depending on business requirements. For example, if the business were looking at expanding in a particular manner or sector, cloud capabilities would need to include scalability and integrating any existing tools and software.
A thorough understanding of the cloud platform being deployed can help identify and outline the cloud capabilities relevant to the business while optimizing cloud spending. This can also help businesses save up on costs and any needless expense.
#3. Outlining actual steps to migrating
Undertaking the actual process of migrating can include the following steps:
·         Readying to migrate, including identifying work backup and training for resources.
·         Migrating to cloud, moving data files and transporting work-load to cloud locations, adopting automation with the help of tools, selectively or comprehensively.
·         Testing and gauging performance, identifying roadblocks and possible challenges.
However, as with all tools and software, issues can crop up in the process, jeopardizing the actual migration.
#4. Identifying and outlining optimal cloud-usage
This step follows actual migration, much like a wait-and-watch period where the migration needs to be assessed, followed by establishing new operating procedures more suited to cloud computing. Managing cloud operation protocols and adhering to them can create new guidelines, ensure all resources are familiar with them, and help overall adaptability
Furthermore, a significant advantage in using native cloud technologies is that certain essential operations, yet time and attention-intensive, can be successfully automated. These would have otherwise required custom development on the part of the businesses running them.
Why businesses need professional assistance
Microsoft Azure cloud can help businesses scale swiftly without losing momentum while empowering a migration towards organizational growth goals. Professional assistance can help ensure time and effort are optimized in the process.
The path to modernization and adaptation of the cloud includes several steps, each of which carries the potential risk of challenges taking over the actual process or a breakdown in the process. This makes for a solid case to include professional assistance, which can also provide insightful help in the following ways:
·         Defining the need to migrate and specific areas where the business needs modernization.
·         Identifying the cloud attributes matching business needs.
·         Helping document outcomes and desired results from cloud migration and modernizing efforts to help the business achieve higher profitability and more streamlined operations.
·         Harnessing key stakeholders, including clients with dynamic requirements and changed expectations. Assure all stakeholders of continued high-quality standards.
·         Cloud managed services can augment existing skills and strengths; provide a reliable partner for backup, troubleshooting, and technical support, where needed.
Next Steps
Learn more about the benefits of professionally managed Cloud services and how we can help boost business profitability for you.
Email us at sales@analytix.com or call us on 781.503.9002 today.
Follow our blog for industry trends and the latest updates.