Application development needs to be relevant if it is to be effective. TheCOVID-19 pandemic has made it essential for businesses to fast-track digital adaptation. A report by McKinsey reveals that respondents are three times more likely now than before the crisis to say that at least 80% of their customer interactions are digital.
Given the cash fragility of most small businesses and startups, picking the right digital technology is important. If the application is incompatible or ineffective, there is little room, financially, for error or repairs and restoration.
In this landscape, React-Native is fast proving to be a relevant and effective choice because of its high-level of versatility. A report by Statista says that React-Native is the most popular cross-platform mobile framework used by global developers. A 2020 developer survey referenced in the report found that 42% of software developers used React-Native.
Here are five reasons why you should choose React-Native for your next app:
React-Native helps develop effective and fast cross-platform mobile applications at a lower cost than other applications. This is primarily because it is technologically easier to migrate and support third-party plug-ins. Cross-platform mobile application development is faster when using React-Native because of technical features such as code reusability.
Visual appeal, ease of navigation, and an overall pleasant and positive user experience is important to all customer-facing applications. When comparing UI/UX, React-Native enables an experience similar to a native application.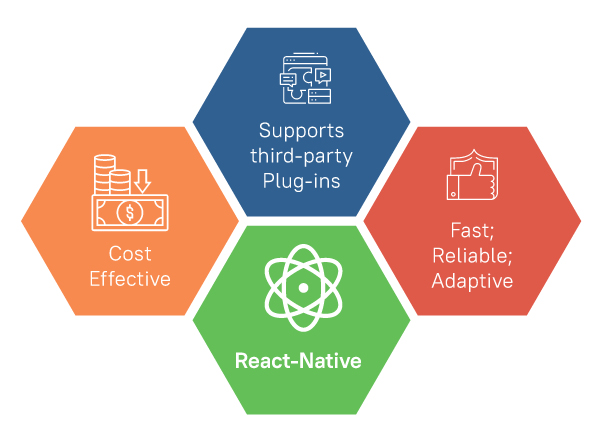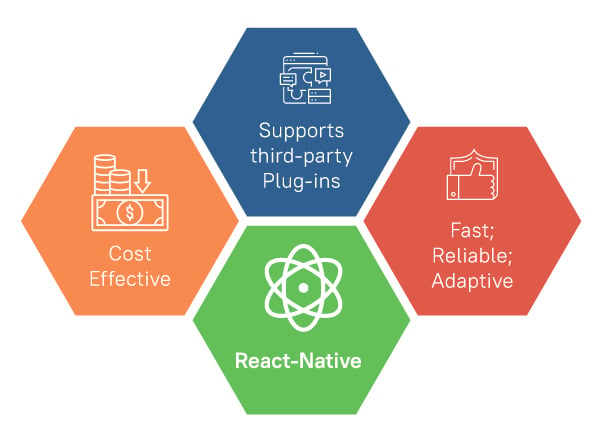 Seamless switching from a web application to a mobile application
Customers often toggle between a web application — on devices such as laptops computers — to hand-held mobile phones. React-Native allows businesses to capitalize on this requirement by enabling easy and hassle-free migration.
Higher speeds and increased capabilities
From the perspective of a small business, React-Native meet the expenses while providing high value. React-Native enables speedier operations and better performance on several parameters, which help small businesses deliver value to their clients without prohibitive costs.
Compatibility with third party plug-ins
React-Native supports third-party plug-ins, which in turn allow small businesses to develop diverse applications without complicated coding.
Conclusion
Small businesses and startups need fast and reliable solutions. Cost savings are an additional advantage, especially because small businesses operate on slim financial margins. Application development is the bedrock of reliable digital adoption, and one that can determine business sustainability and growth.
Next Steps