Ever since the COVID-19 pandemic imposed social distancing restrictions, benefits of remote working or "work from home" have empowered many businesses determined to continue operations in the face of a grim financial outlook. Businesses that had some digital capabilities in place were best positioned to begin remote work.
Remote working has also brought into focus an associated fundamental requirement: remote tech support. Technical support ensures problems are fixed, troubleshooting is timely, and operations remain uninterrupted.
Leaning towards remote working and the benefits offered
A report by Global Workplace Analytics estimates that 25-30% of the workforce will be working from home multiple days each week by the end of 2021. The report also estimates that 56% of the US workforce has at least partial compatibility for remote work. In addition, there are reports of even first time users shifting to digital transactions, including for retail. An Accenture article reports the expected increase in eCommerce purchases from new or low-frequency users to be 160%.
Increasing digital capabilities
A survey by Cisco, quoted in an online report by The American Genius, reports how digitization for small businesses is no longer an option, but a step critical to success. As businesses shift to contactless transactions, including payment methods, signage, and other effective communication, digitalization plays a central role within business operations.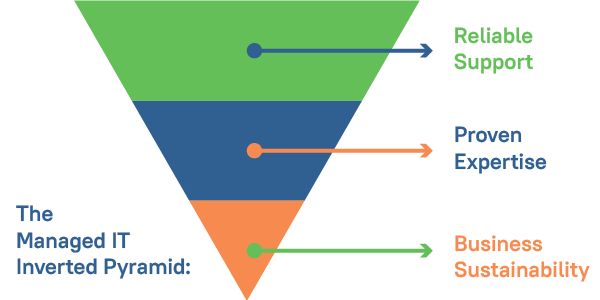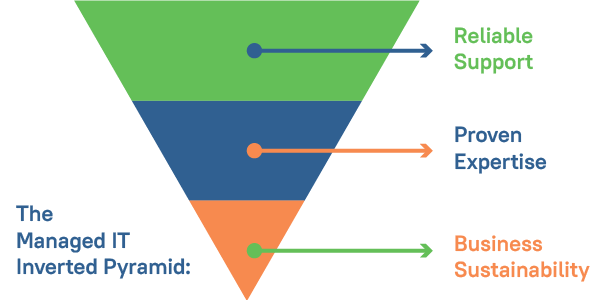 How managed IT can help
IT adaptation can be costly for small and recovering businesses. Infrastructure, trained professional resources, and regular upgrades and security patches are all basic requirements. Managed IT is an alternate that helps businesses circumvent the costs associated with in-house IT set-up. Managed IT also allows growing businesses to keep pace with changing requirements by scaling up, as and when required.
For remote workers, managed IT plays a bigger role: that of a dedicated support system, available when needed. Unlike in-house IT systems, where dedicating a resource to trouble-shooting can be a huge challenge, a managed IT system provides businesses with the reliability and assurance of constant support. Round-the-clock support helps small businesses ensure deliverables remain unaffected and business continuity is maintained.
This is vital because the benefits of remote working extend beyond simple business sustainability. Most startups and small businesses that are exploring sustainability are looking at adapting their business to the digital way of life. The American Genius study reports three big obstacles that businesses face: Digital skills and talent, lack of adequate available funds, and cultural resistance to change. And yet, 45% of companies that were surveyed said they expect more than 30% of their business to be digital by 2021, while 32% responded they plan to work on developing a digital strategy.
Harnessing managed IT services can help address the challenges faced by small-sized businesses: consider the convenience of a proven system that provides professional expertise and reliable infrastructure. The combination allows businesses to continue providing clients with uninterrupted deliverables, while ensuring they are not saddled with the responsibilities of maintaining and upgrading the systems themselves.
Next steps